If you're looking into the
real estate scene
near Milwaukee, there are plenty of suburbs featuring gorgeous homes on the market. For example, about 15 minutes west of Milwaukee is the lovely city of
Wauwatosa
. With an urbanized character and a plethora of unique shops and restaurants, the nearly 49,000 Wauwatosa residents are proud to call it home. Wauwatosa is affectionately known as "Tosa" by locals, a name that comes from the Potawatomi word for "firefly." There is plenty that attracts
real estate seekers
to this city, from notable architecture, art, and shopping at the Tosa Farmers Market to the astoundingly beautiful
Annunciation Greek Orthodox Church
designed by Frank Lloyd Wright. Likewise, if you're seeking some truly elegant real estate, the Washington Highlands Historic District showcases residences designed over 100 years ago by city planner Werner Hegemann. In fact, it is part of the
National Register of Historic Places
.
If you're a proud owner of one of the stunning homes for sale in Wauwatosa, WI, or other beautiful houses in the Milwaukee area, you may be wondering how to buy and sell simultaneously. On the flip side, you may be looking to purchase a piece of Wauwatosa real estate and wondering how to sell your current home at the same time. You may find that the area is experiencing a seller's market, which would mean that there are more buyers than homes available.


Thankfully, an experienced real estate agent can help you navigate this process. Aside from the traditional method of selling your house and then going on the market for a new one, there are ways buyers can buy and sell simultaneously.
Use an offer contingency when buying your new home
Many homebuyers need to sell their existing home before purchasing a new one. Buying one of the available homes for sale in Wauwatosa, WI before selling your existing home can be a mixed bag of pros and cons.


Pros include the ability to take your time to find your dream home, and you won't have to live in a hotel or in a rented apartment while on the home search. Plus, you'll only have to pay for moving expenses once. On the other hand, if your home takes some time to sell, you'll be burdened with two mortgage payments, which could make qualifying for a home loan to buy the new home more difficult. You may even have to lower your asking price to avoid months of double mortgage payments.


If you're worried about buying a new home before your existing house has sold, your realtor may help you look into the option of an offer contingency. In some states,
offer contingencies
are available, meaning that the buyer has a strict deadline to sell their house to finance the purchase of a new one. Here are some tips that can help if you choose this option.
Make sure your home is ready to sell so you can list it the minute you've contracted to buy a new home.



Request an extended closing. When you place an offer on a new house, ask for an additional 60 days to close. Doing so will give you time to find a buyer for your home.



Include a contingency clause in your purchasing contract so that your intentions are spelled out in writing. Then, you'll be able to safely back out of the transaction if your home doesn't sell without suffering any legal consequences or the loss of your deposit.



Consider funding the down payment with a

home equity line of credit

(HELOC). This method means homeowners can use a percentage of their existing equity to fund a down payment on their new home. The HELOC is paid off with the proceeds when the home sells.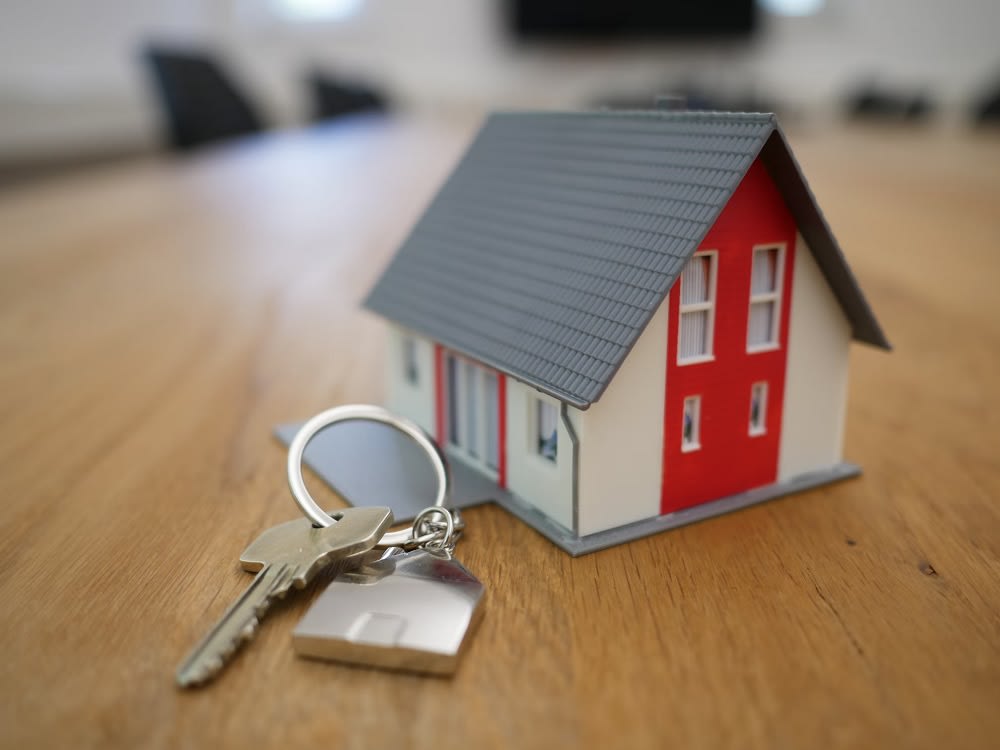 Use a lease-back to sell your house before you buy a new one
Opting to sell your home before buying a new one helps prevent double mortgage payments, and it also makes qualifying for the new mortgage easier! However, depending on the market, you could be in limbo without a home to live in for an unknown amount of time. It can be risky because home values could continue to increase before your offer is accepted, and interest rates could also rise before you lock in a lower rate.


While many sellers would ideally like to sell their home before buying, the fear of temporarily having to move into a hotel can deter them from trying it. Thankfully, there may be the option of a
lease-back
agreement (sometimes called a "rent-back"). In this scenario, the seller of the home rents it back from the new owners while closing on their new property.
A lease-back agreement allows sellers additional time because they can rent the home for up to 60 days after it sells. This period gives the seller more time to find anew home and allows for some wiggle room if the home purchase is delayed for any reason.


Before the lease-back, make sure to declutter your existing home by putting all the non-essential items in storage or selling or donating them. By doing this, your move will go much faster as soon as you sell your house because you've already, in effect, started moving.


While the lease-back option is often appealing to sellers, some buyers may balk at the thought of renting out their new place to the seller. It's important to note that buyers will likely make more substantial offers for Wauwatosa homes for sale if they don't have these contingencies in place.
Know the market
Of course, if you're in the midst of the buying and selling process, you want to make sure that you (and your realtors) know the
market
. There are some important differences between a buyer's and seller's market. Here are a few:
In a buyer's market:
There are more available homes than there are buyers (real estate inventory is high).

Buyers are more likely to have to negotiate power and can go lower on their offers.

Sellers are more likely to be flexible to buyers' demands.

Homes are on the market for longer periods.

Asking prices for available homes drop.

Viewings are generally not crowded.
In a seller's market:
There are more buyers than available homes (real estate inventory is low).

Sellers generally won't consider offers below their asking prices, even if your realtor has inroads with the seller.

Buyers need to be ready to make larger down payments and offer higher initial offers so that they can compete against other buyers.

Sellers could experience bidding wars from buyers eager to nab their next dream homes.

Buyers might overbid or exceed their budget, which could result in the deal falling through.

Buyers could overpay for fixer-upper properties just to land a home in a sought-after neighborhood.

Desirable homes are not on the market for very long.
No matter the state of the
real estate market
, skilled local realtors can help you navigate your way through the optimal selling and buying scenario, whether you're looking for homes for sale in Wauwatosa, WI, or other areas near wonderful Milwaukee. If you're ready to take the next step, reach out to the
Shar Borg Team
today for assistance with all your buying and selling needs. With a hardworking, determined nature and an experienced team, Shar and her team are well-equipped to make sure that each client reaches all of their real estate goals.