Homebuyers in today's market are increasingly discerning, often opting for estates that aren't just turnkey ready and free of needing significant renovations but also offer a slew of luxury amenities.
Read on for
Shar Borg's
list of 16 specific features homebuyers want when searching for a new residence in beautiful and lively
Milwaukee
.
Stainless steel appliances and a chef's kitchen
Stainless steel appliances are frequently deemed a non-negotiable by modern homebuyers. They give kitchens a swank, chic appearance and are known for enduring even the busiest of households. They're also a breeze to clean, are streak-free, and match nearly every shade on the palette. Research demonstrates that homes equipped with these gleaming appliances sell up to 15% faster. Also high on the list of homebuyers' priorities? Gorgeously-appointed chef's kitchens that'll organically cultivate family conversations while meals are being prepped.
Dedicated fitness rooms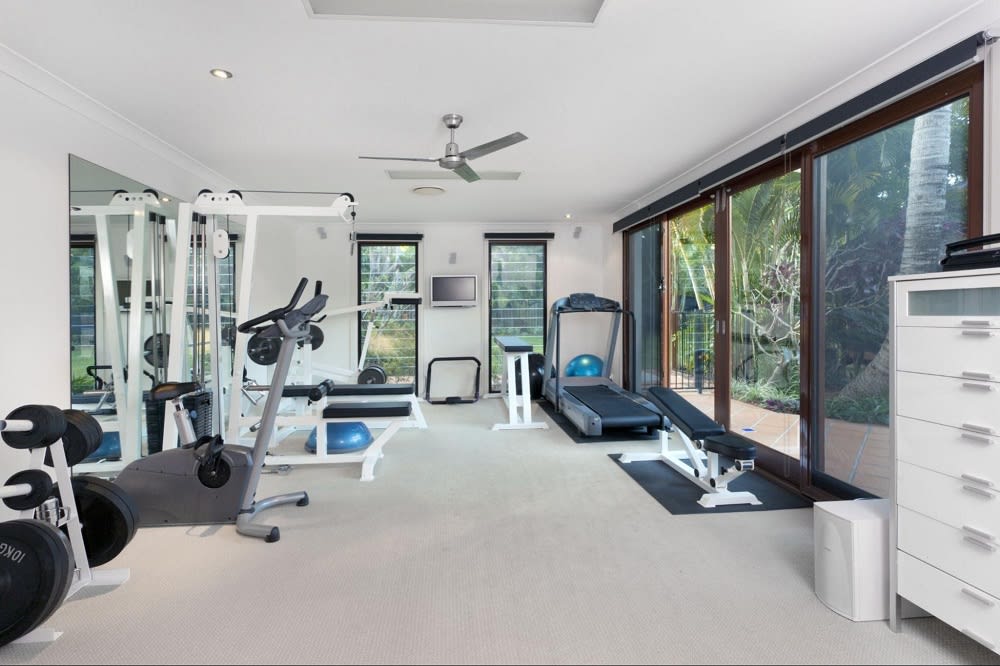 Photo courtesy of Shutterstock
The pandemic fundamentally changed the way we exercise. With the increasing popularity of Pelotons and streaming yoga classes, people are remaining in their own abodes for more personalized—and convenient—workouts. Indeed, surveys reveal that 52% of U.S. residents now workout at home—and experts suggest this trend is here to stay. To this end, homebuyers are interested in properties that feature a private, well-equipped gym or workout room. Even more alluring? An at-home gym that also includes a sauna.
Open floor plans and floor-to-ceiling windows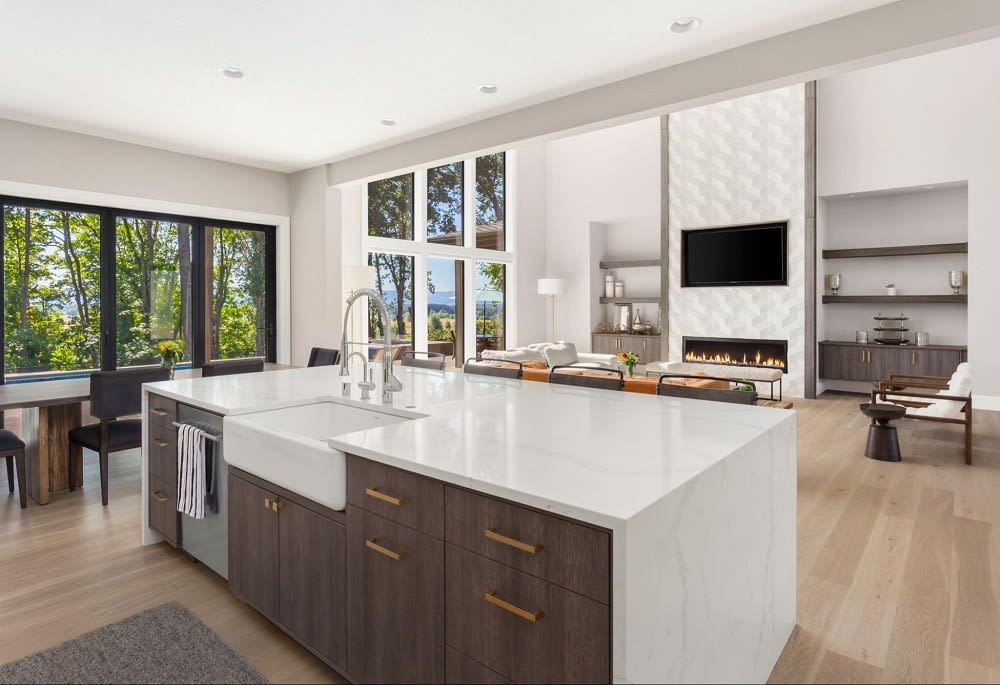 Photo courtesy of Shutterstock
Open floor plans offer tremendous benefits, immediately rendering homes more spacious and inviting while allowing families to continue being near each other even if they're involved in different tasks. Open floor plans are also optimal for entertaining and welcome in more natural light, which heightens the illusion of ample space. The same holds true for floor-to-ceiling windows, which may have as high as an
85% ROI
.
Enhanced privacy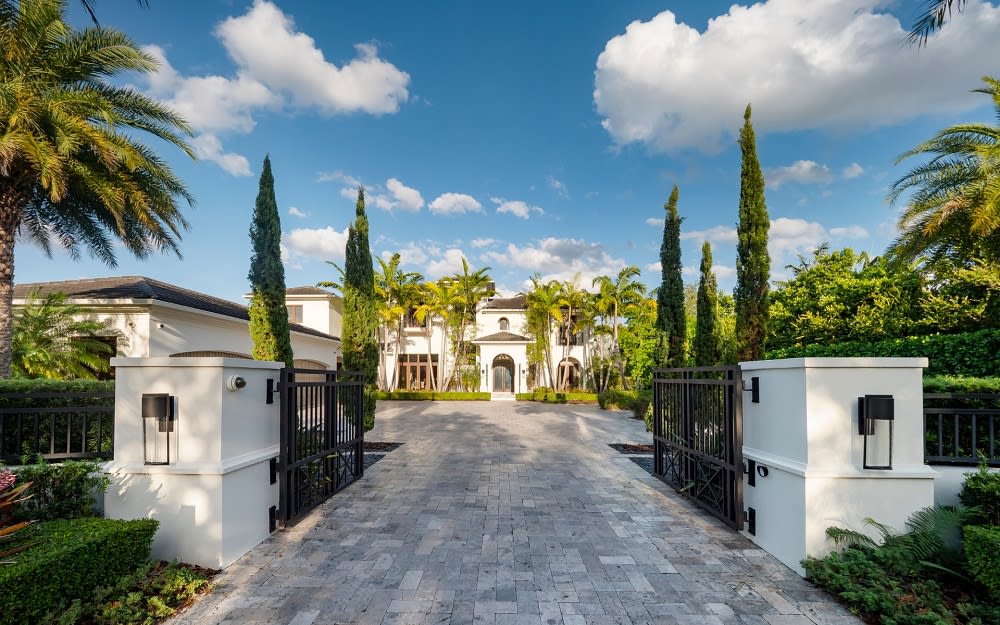 Photo courtesy of Shutterstock
With more and more people working out at home—and working from home—the quality of their residences has considerably shot up in importance. Part of this lies with the privacy their home offers. Thoughtful, well-planned landscaping, gated driveways, high-end security, and spacious lots all appeal to contemporary homebuyers who desire seclusion.
Large, well-lit modern garages
Being able to park your car indoors is a must for Wisconsin homeowners, who are loath to leave their vehicles on the street when the snow begins its inevitable fall (and often deem homes without a garage a non-negotiable). Even outside of Wisconsin, 85% of homebuyers expect a garage that furnishes them with additional storage space. Dank, dark garages are an immediate turn-off for prospective buyers—particularly if they have a cherished vehicle that's deserving of a showroom. If you choose to upgrade your garage before selling, consider the advantages of installing a charging station for electric vehicles.
Smart home automation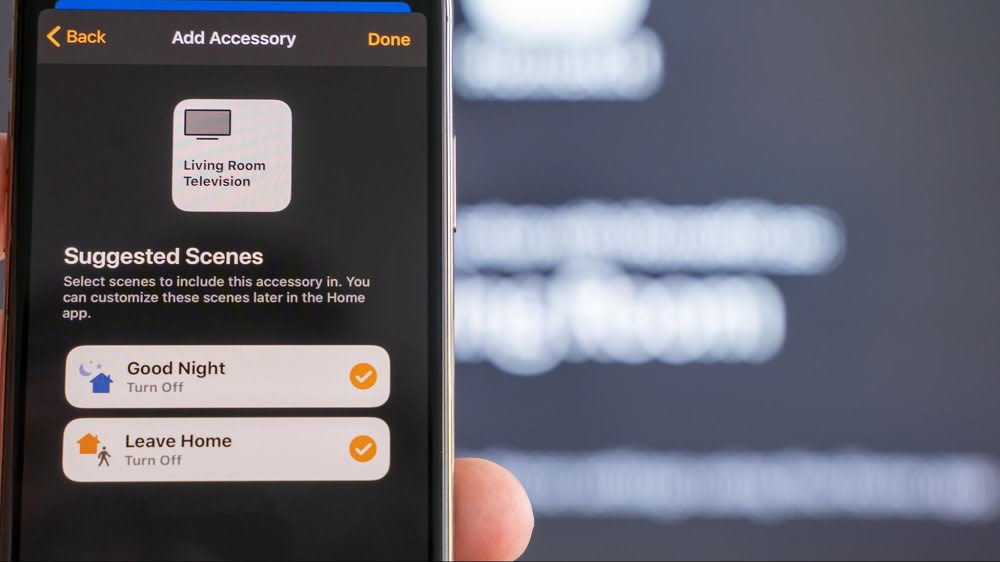 Photo courtesy of Unsplash
The world has gone high-tech—and luxury homes reflect this. Lights (including mood lighting), music, cameras, locks, thermostats, televisions, blinds, and appliances that can be monitored and controlled from one's smartphone are one of the most attractive features to provide homebuyers.
Entertainment rooms
Photo courtesy of Shutterstock
Home theaters are growing in popularity, but if this is out of the question, one of the luxury amenities modern homebuyers pursue is functional and captivating entertainment rooms— places equipped with a large television, superb sound, and plush seating.
Spacious closets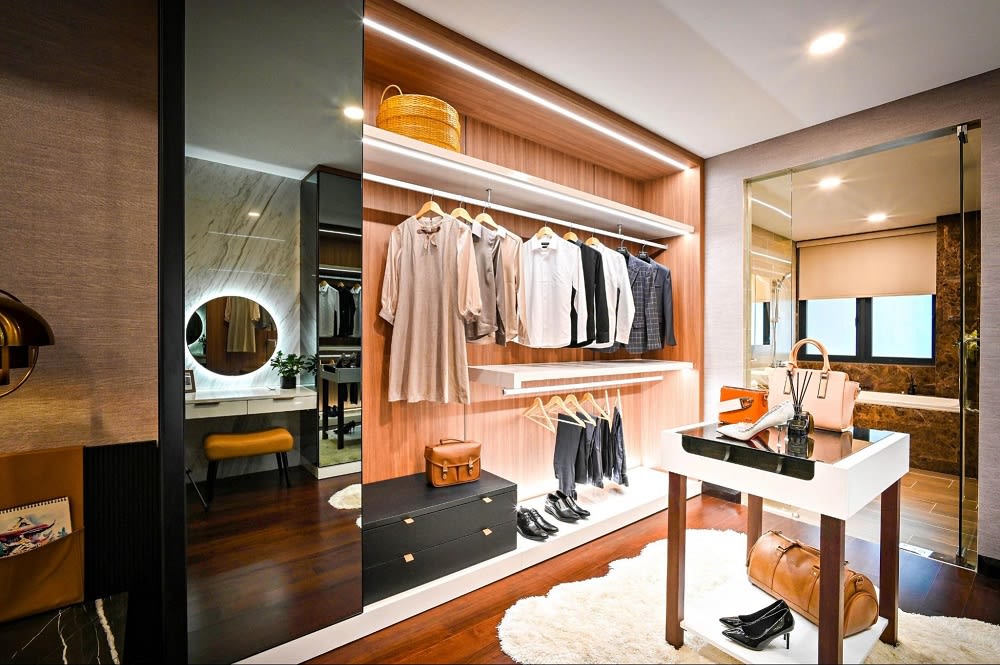 Photo courtesy of Unsplash
Closets with abundant space for clothes, shoes, and accessories are eminently appealing to homebuyers—particularly if the closet is also outfitted with excellent lighting, cedar shelving, mirrors, and a place to sit.
Wine cellars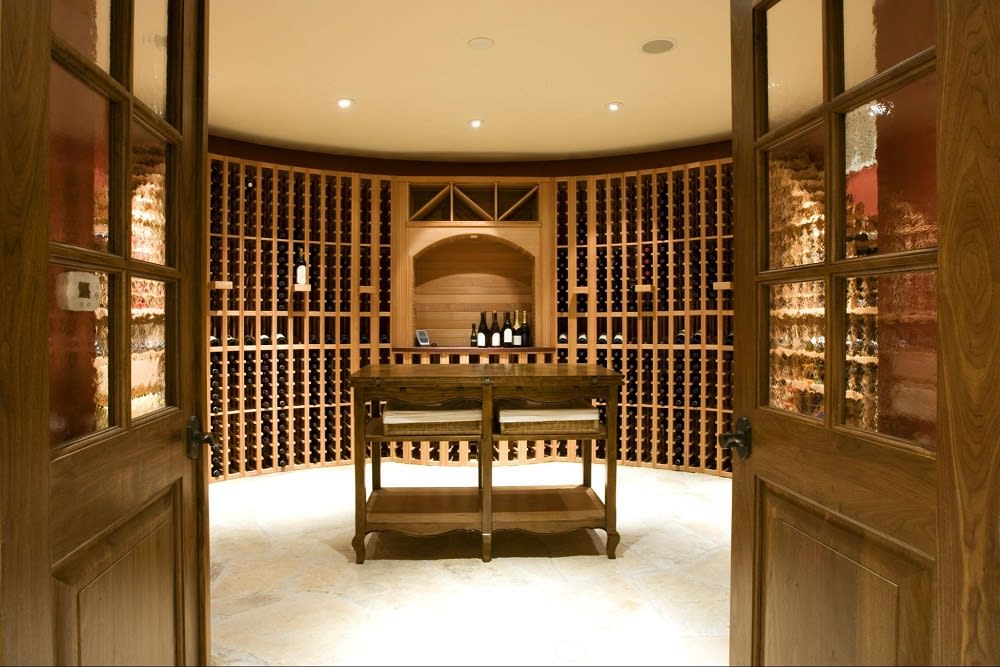 Photo courtesy of Shutterstock
Wine cellars speak volumes about a homeowner's taste and uplevel a home's appeal in general. These humidity and temperature-controlled rooms are aesthetically pleasing and can serve as a tasting room on nights dedicated to entertaining.
Resort-grade master bedrooms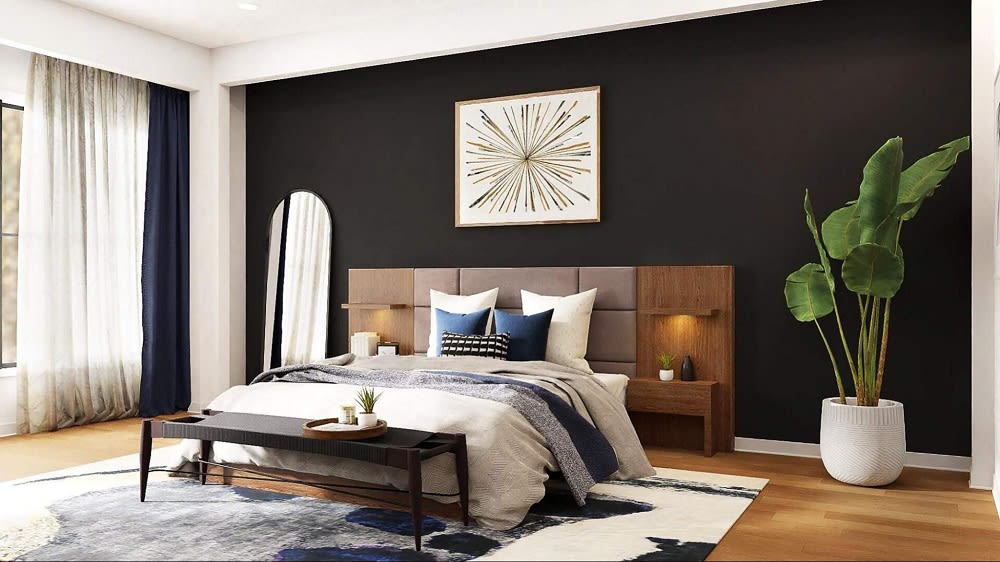 Photo courtesy of Unsplash
Panoramic views, luxury bedding, sleek furniture, a walk-in closet, high-quality lighting, and an en suite bathroom—all are extremely attractive to homebuyers.
An outdoor oasis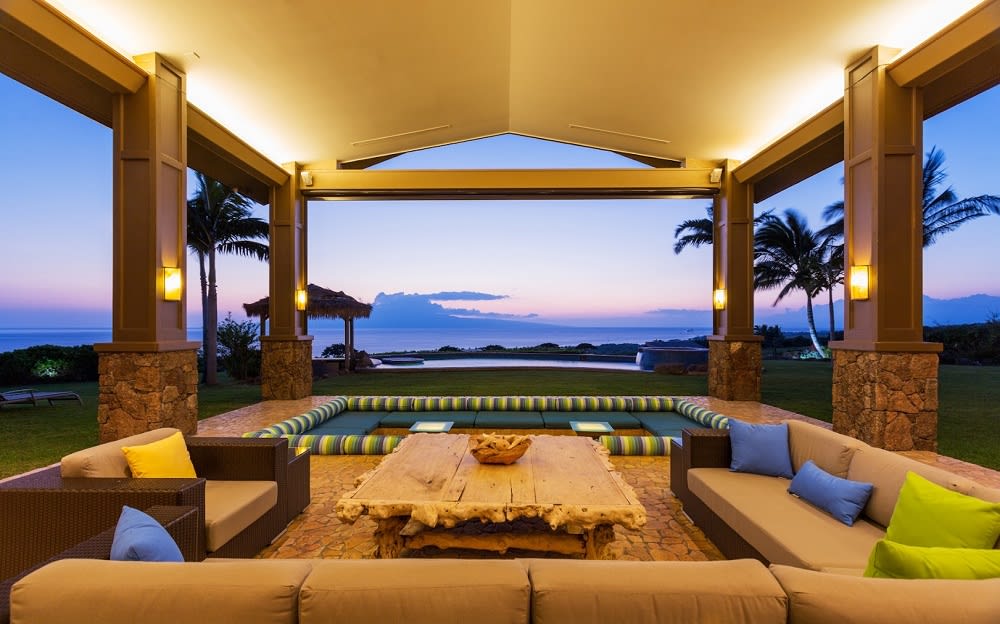 Photo courtesy of Shutterstock
Exterior spaces are just as vital in our modern culture, where indoor/outdoor living is regarded as the ultimate quality of living. Whether it's a balcony at a condominium or the backyard of a single-family dwelling, outdoor spaces should be as tastefully appointed as your living room. Quality furniture, fire pits, potted plants, stringed lights, and architectural designs and decor will catch the eye of prospective buyers and make a stunning impression.
Home libraries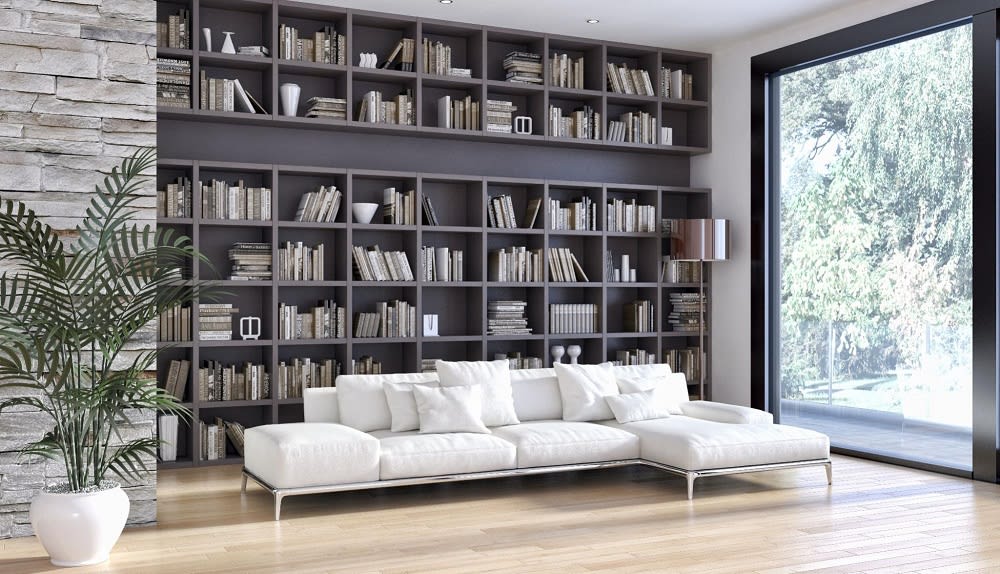 Photo courtesy of Shutterstock
An additional room or two that can be converted into a home office is a given, but a library elevates a home's glamor substantially. Home libraries run the gamut from dedicated spaces that include built-in shelving to winding stairs that allow readers to reach the uppermost titles. Sumptuous furniture, window seats, and silky lighting will enrich the space even more.
Gorgeous, natural materials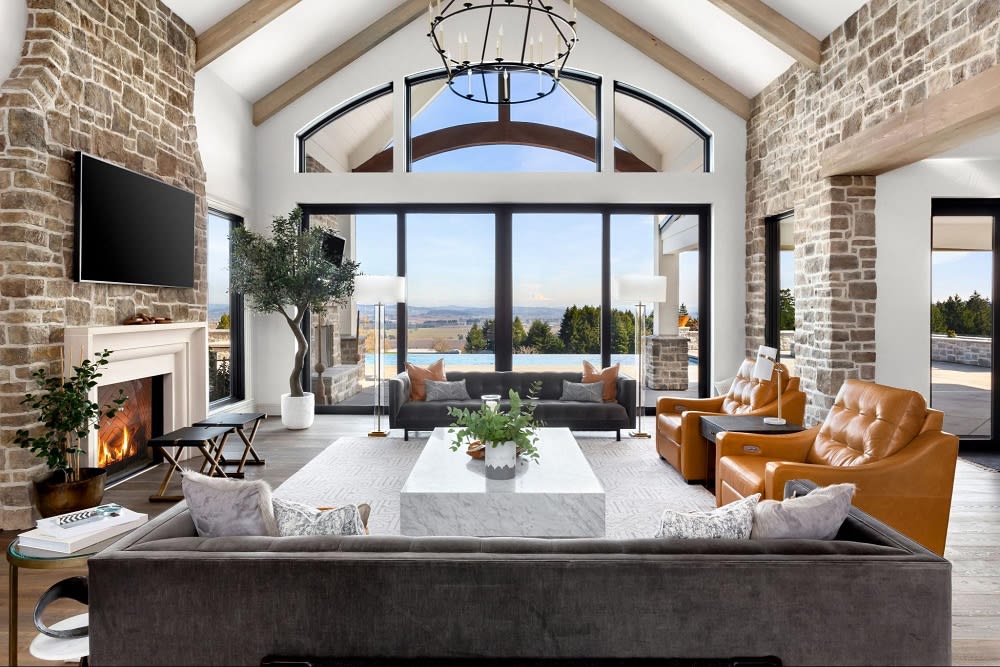 Photo courtesy of Shutterstock
Bamboo, stone, teak, koa, marble, and granite are durable, beautiful touches that also add refinement. Whether on floors or countertops, the implementation of these materials can take a home from fine to spectacular.
Retreat-like bathrooms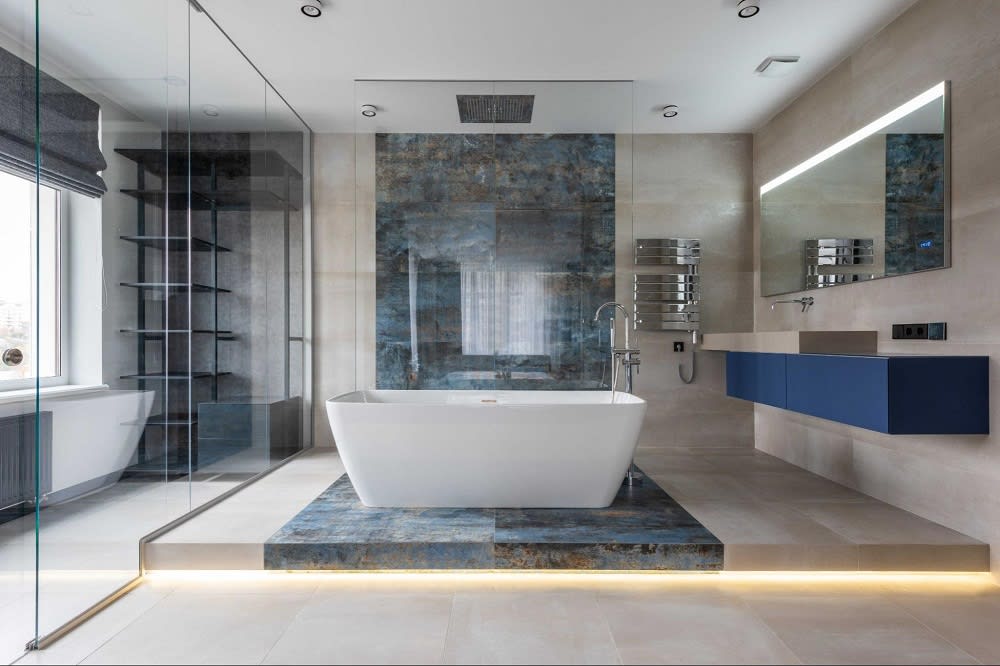 Photo courtesy of Pexels
From rainfall showerheads and sauna-steam to surround sound and stand-alone bathtubs, deluxe bathrooms are high on the list of amenities buyers search for when looking for their dream home. Such beauties naturally inspire self-care and provide people with a spa-like bathing experience.
Luxury fireplaces
Milwaukee residents are well-acquainted with Wisconsin's frigid winters and pursue homes that feature luxury fireplaces—brilliantly-engineered and marvelous designs that can serve as the centerpiece of their living room, dining room, or media room.
Walk-in pantries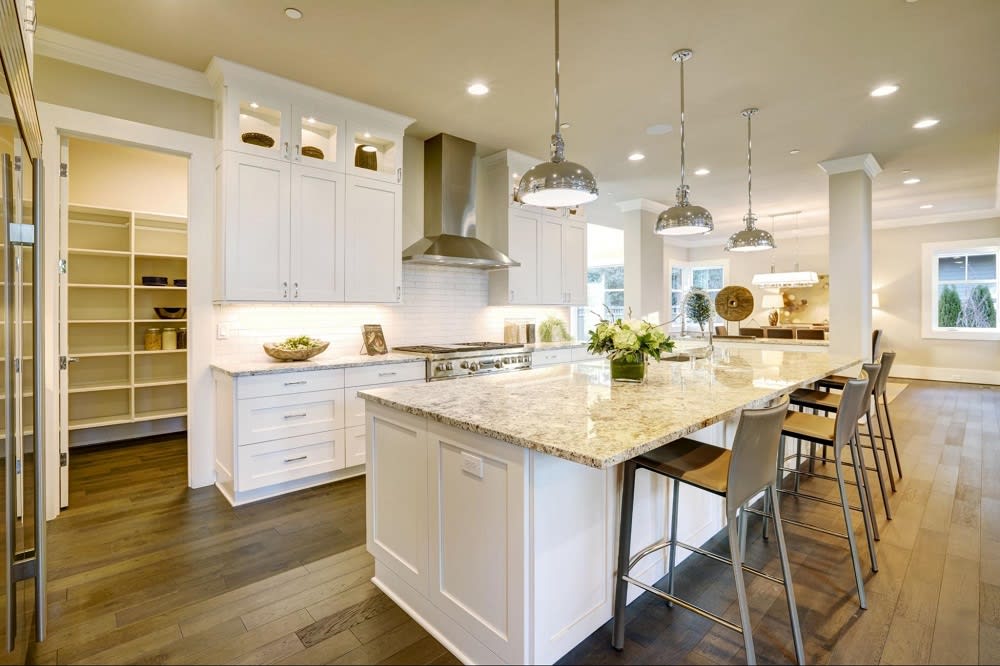 Photo courtesy of Shutterstock
Walk-in pantries are listed as one of the most critical facets a kitchen should possess. In fact, according to surveys conducted by Fortune Builders, 83% of homebuyers consider walk-in pantries an amenity they can't live without.
If you're in the process of upgrading your home before putting it on the market,
Shar Borg
is the consummate real estate professional to call. Whether you're joining the list of houses for sale in Eastside Milwaukee or keep Googling "condos for sale in Third Ward Milwaukee," she'll effectively guide you through your real estate journey—and work closely with you to ensure your satisfaction.
*Header photo courtesy of Shutterstock