There are far more considerations when buying a home than proximity to popular locales and the amount of space you'll have. Whether you plan on living in your new house as long as possible or expect to move within a few short years, boosting return on investment, or ROI, is necessary to make a profit. With guidance on Milwaukee real estate from Shar Borg, you can find some easy ways to boost the ROI of your
North Shore
home.
Make minor cosmetic enhancements
Even minor enhancements to the outer appearance of your home can work wonders in boosting ROI. Before you place the house up for sale, take the power washer around the house for a good clean. The driveway, deck, and siding could all use a good wash to remove the built-up grime from being out in the elements. A new coat of paint isn't always necessary for the entire house, but it would be helpful if yours is outdated and peeling. Otherwise, start by painting the front door, at the very least.
Cosmetic enhancements inside the home are also necessary. Painting the entire place, or even a particular room, can help. Making a few changes to the fixtures is also beneficial to reaching your goal.
Update your appliances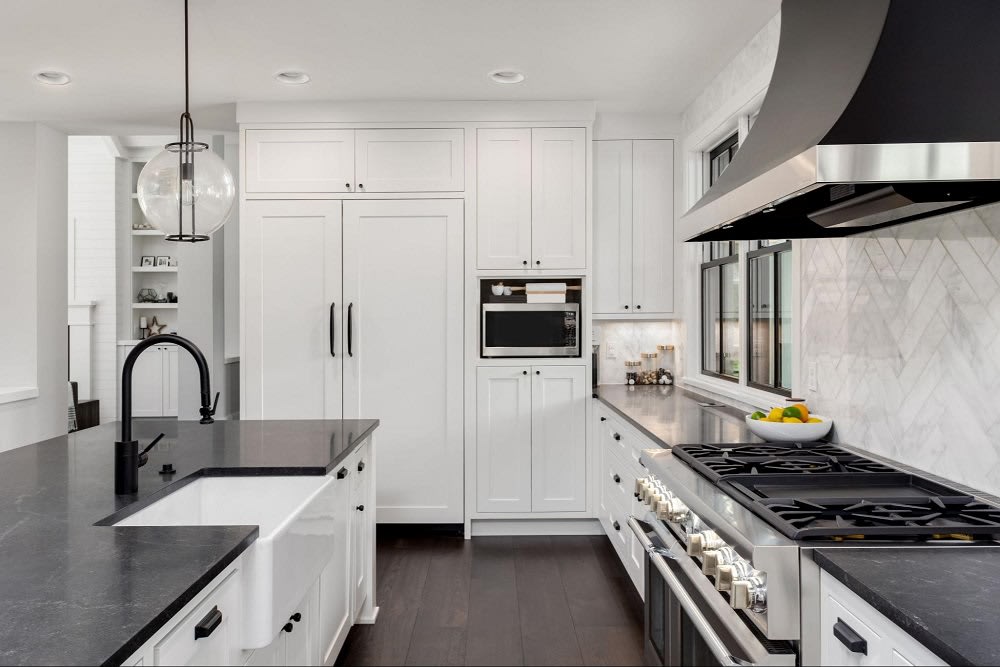 Photo courtesy of Shutterstock
Outdated appliances will not do you any favors when trying to make a return on your investment. Most buyers are looking for appliances with a sleek appearance, at the very least. Think stainless steel or black rather than plain white.
Many also prefer smart options that fit in with today's technology-focused society. A smart thermostat, for example, that can be controlled from a phone, is a great starting point. An oven or refrigerator that connects with an app and offers meal suggestions and more is also a wise choice.
You can find the newest models of many appliances when they're
released in the fall
, or wait for January when prices drop on the latest options to make way for new inventory that arrives that year. You'll save on upfront costs but still have recent upgrades that buyers will love.
Renovate the kitchen and bathrooms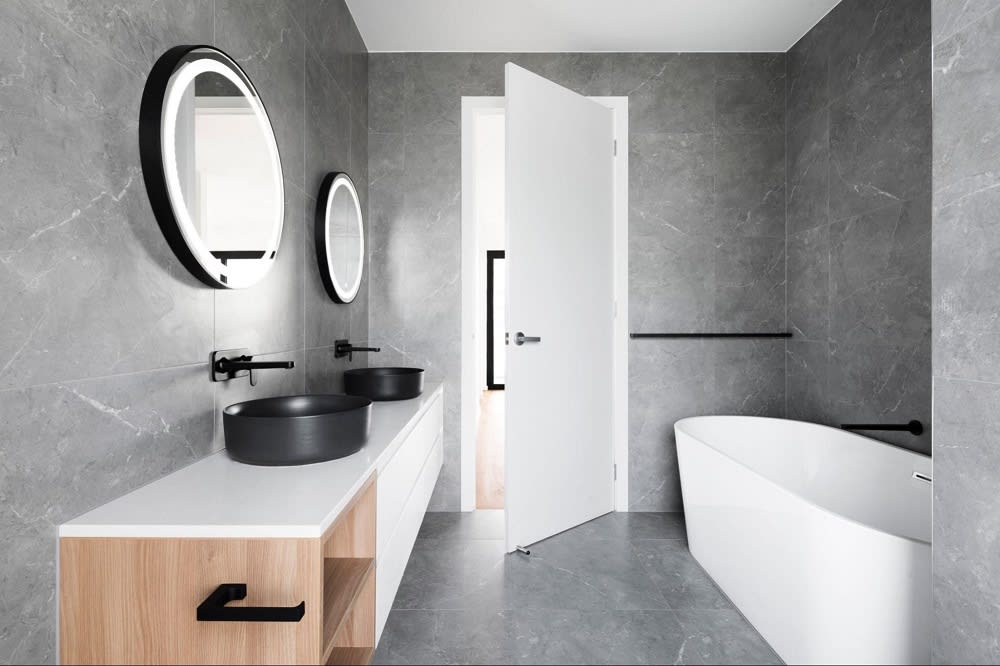 Renovations of the kitchen and bathrooms within a home can be costly. That's why many potential buyers prefer if these spaces are already updated. As the seller, you will want to renovate these yourself if you hope to make a high profit on your sale.
You are already off to a great start if you have updated the appliances. Making even more changes, though, will increase your chances even more. Update the flooring. Switch out the faucets. Get new countertops. Paint the cabinets. Many buyers prefer plenty of cabinet space, so be sure to add cabinets or a standalone pantry if your kitchen is lacking in this area.
Buy a generator
Losing power is not ideal, but it's inevitable. Many Wisconsin residents realize that the intense storms in this state could be responsible for knocking power out for at least a few hours, if not a few days. Buy a generator and have it set up and ready for use for the new homeowners. Knowing it's available and able to power the household when weather strikes could be a significant enticement. An adequately installed generator that remains on site is much better than a small, portable option that only powers a few things.
Replace the front door
An outdated front door separated from the frame or looking shoddy is not safe and secure. It can easily be kicked in. Safety is a priority for many, and having a new, secure door in place can give a potential owner peace of mind.
A fiberglass door is exceptionally secure but is much more expensive. An alternative option is a steel entry door that's built tough but also won't set you back as much in your budget. If you opt for a basic wood option, it's wise to ensure it has a double lock. Or add extra security measures from the inside to ensure safety. If there are other points of entry, upgrade those doors as well.
Improve the landscaping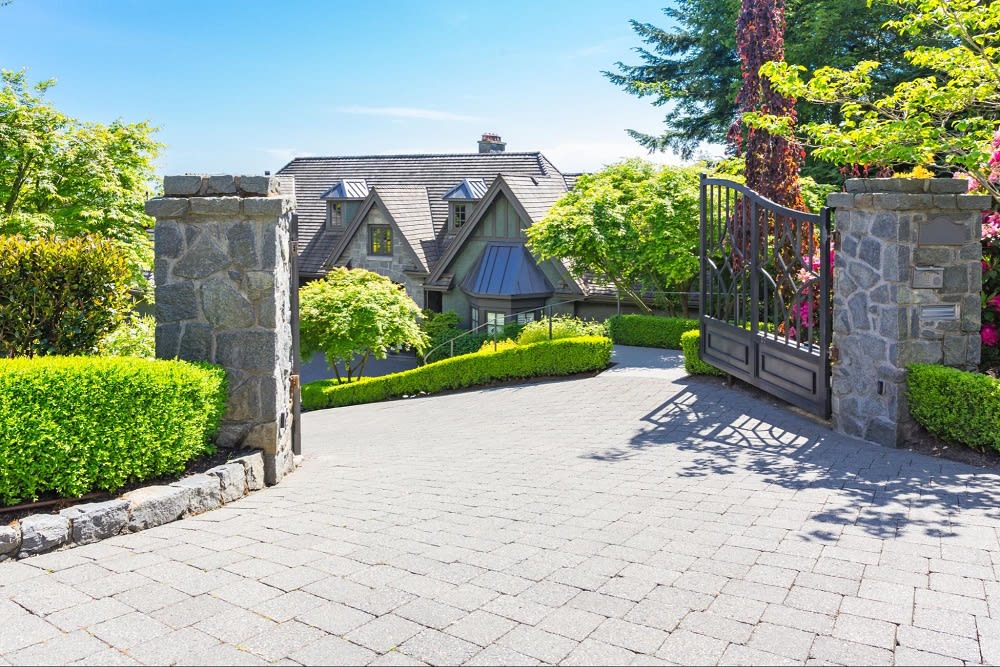 Photo courtesy of Shutterstock
Leaving your yard a mess will not entice buyers. Improve landscaping, so the home looks as good outside as it does inside. Cutting the grass before you take your staging photos or have people over for an open house isn't enough. Work to improve the landscaping by adding rocks or wood chips, planting flowers, and even adding decorative pieces to help spruce up the area.
It is important to note that many people now prefer stress-free solutions to their homes. They may like fake grass that remains lush and green without needing upkeep. Rather than a pool that requires regular cleaning, draining, and an expensive water bill in the summer, a hangout spot in the backyard, complete with a fire pit and ample seating, may be ideal. Focus on changes that improve the aesthetics and functionality of your yard.
Update the deck, shed, and patio
Photo courtesy of Shutterstock
While working on the landscaping outside, it's also wise to take note of the condition of the deck, shed, or patio area. Warped wood, missing steps, and other problems with these features can deter buyers who don't want to spend the time fixing them.
Replace any damaged or missing pieces and ensure the overall structure is safe to prove its longevity. Wisconsin winters are harsh on these outdoor elements. Intense storms that come through in the summer and fall are also quite battering. Replacing these exterior fixtures with solid and sturdy materials that can withstand these weather events is necessary.
Consider updates based on the home's age
The age of your home needs to be taken into consideration. If the house was built many years ago, it might need updated plumbing, new electrical outlets, or an upgraded water heater. Certain aspects need updating every so many years, and if you fail to make those changes, the next homeowner will have to. A water heater, for example, may
need replacement after just 10 years
. They'll consider all of these factors when they make their offer, which could leave you with less of a profit than you'd like. Spend the time and money to handle these updates, and you may receive a much higher offer than anticipated.
Finish your basement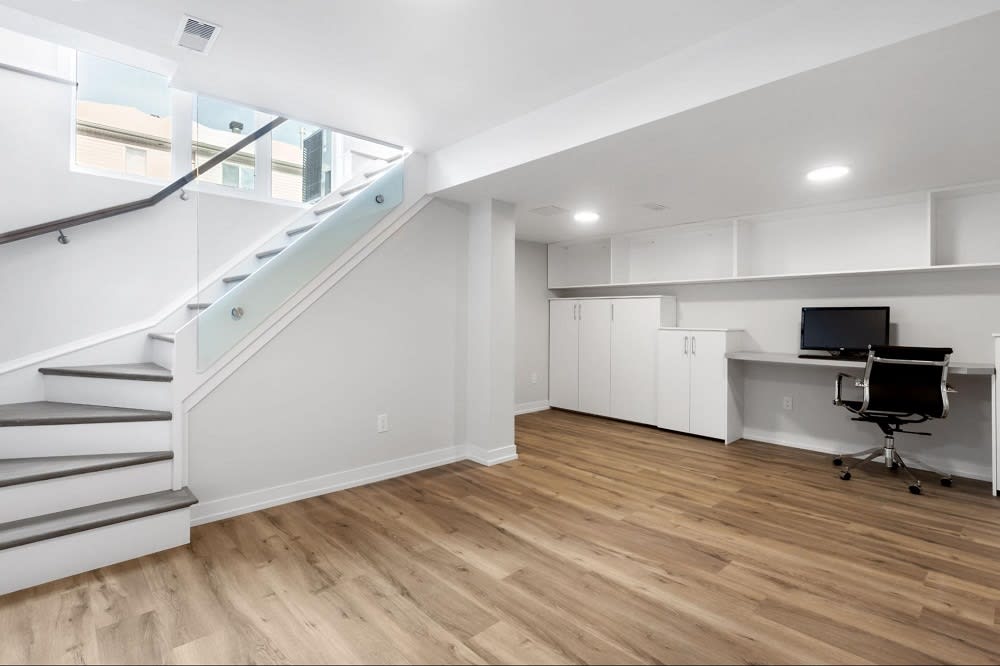 If you have an unfinished basement within your home, the time to finish it is now. This is another big task that will deter buyers or require them to lower their offer. Make sure the basement is usable and functions as a suitable space for whatever the buyers could use it for. Ensure there is proper flooring and that any beams or wires are covered and not left exposed. Also, ensure it's well-insulated since the bottom level of a home tends to get the coldest.
Enhance any attic space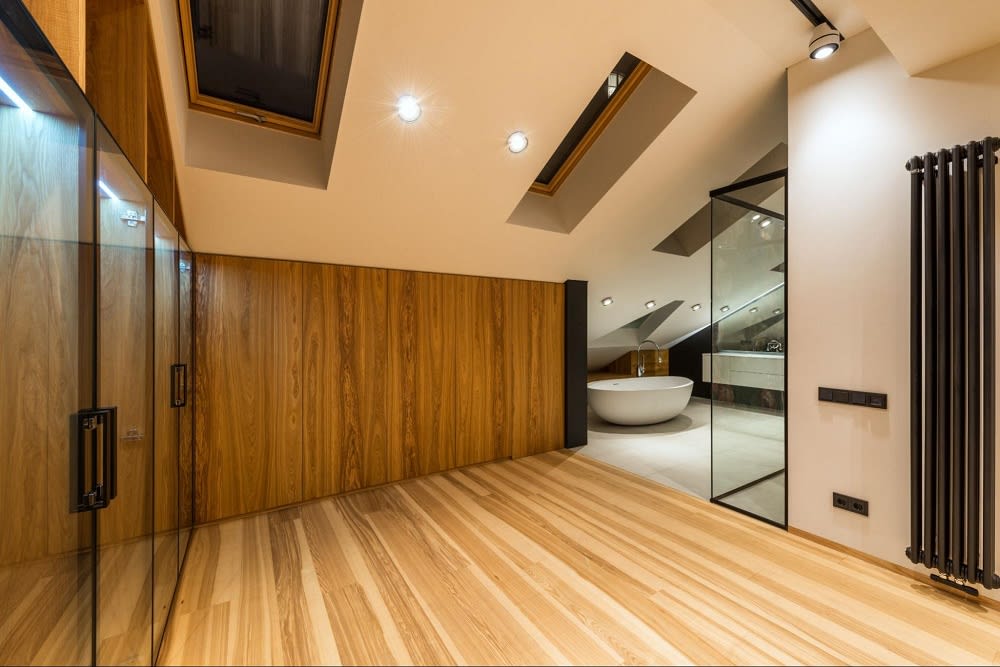 The attic could also serve as extra space if you work to enhance it. Some attics are pretty spacious but are not well-maintained. Clean it up. Get it insulated. Get an electrician up there to add outlets. It could serve as an extra room if it's updated and set up correctly and could be a significant selling point to attract buyers to your home.
Make your entire home energy efficient
Doing what you can to increase your home's energy efficiency can be a huge advantage. If potential new owners know they can save on heating costs, that's a significant win for your wallet. Even something as simple as changing all the lightbulbs for more efficient models, like LEDs that last longer, can help. We mentioned water heaters earlier. They
account for roughly 16% of energy costs
in a home. A new model comes in handy in more ways than one.
Consider long-term living solutions
More people remain in their homes as they age rather than relocating to a senior-specific community. Or, parents will move in with their adult children. You should consider long-term living solutions within the home that will work well for older adults. This may mean updating to a walk-in shower. You could also add smooth transitions between rooms rather than spots that step up and make it easier to trip. A top-flushing toilet with a finger push of a button is also helpful for those with dexterity troubles.
Find more advice from a reputable realtor
Boosting the ROI on your North Shore home can be made easier with a reputable realtor on your side. Connect with
Shar Borg
when you're ready to find
houses for sale in Milwaukee
. You will receive advice throughout the buying process and after for all the benefits.
*Header photo courtesy of Shutterstock