Whether you're exploring Wauwatosa real estate or
condos for sale
in Third Ward Milwaukee, all new residents should know how to optimize their free time in the city. The best part? You don't have to wait until the weather is warm to have a good time. Every month of the year, Milwaukee locals know where all of the area's top hotspots are located. Come snow, wind, rain, or sunny weather, you can guarantee that residents enjoy life to the fullest — made possible by dozens of museums, sporting events, festivals, and other attractions in the immediate area.
Unsure about what to do on your off days as a new resident? Here are 11 things to do in Milwaukee throughout the year.
Milwaukee Brewers games
When baseball season arrives, the
American Family Field
parking lot fills to the brim with Milwaukee Brewers fans. From the pre-game tailgating to the excitement of the first home run, these MLB games are unlike any others you'll attend. Fans are friendly, fun, and loyally cheer on the home team. This is a favorite activity from spring through early fall.
American Family Field is located minutes from Downtown Milwaukee, just off of Interstate 94. Concerned that the weather will interfere with an upcoming game? Not to worry! The complex features a retractable roof, which helps create the perfect climate at any time of year.
Milwaukee Bucks games
Local sports fans are also loyal to their home basketball team, the Milwaukee Bucks. After winning the 2021 NBA season championship, fans are more devoted than ever before. All in-town games are held at the
Fiserv Forum
, located in Downtown Milwaukee.
As an extension of the building, fans can spend time at what is known as the Deer District. This blocked-off outdoor space provides access to local eateries, bars, and shops before and after game time. Grab a Brandy Old Fashioned (topped with squeaky cheese curds) at the
Drink Wisconsinbly Pub
, or relax at the taproom at
Good City Brewing
. You can also stock up on team gear at the Bucks Pro Shop and get your picture next to the Bucks Text Monument.
Summerfest
With a reputation for being one of the nation's largest music festivals, Summerfest is a must-attend summer event. Hosted at the Henry Maier Festival Park in Downtown Milwaukee, Summerfest kicks off in late June. Attendees are treated to stunning views of Lake Michigan while enjoying music acts that span every conceivable genre. With numerous stages scattered throughout the park, days and nights are filled with performances.


Another perk of attending Summerfest? The food. Don't miss the delicious dishes served by local vendors.
Wisconsin State Fair
Summertime is the festival season in Milwaukee. Held at the
Wisconsin State Fair Grounds
for ten straight days every August, the Wisconsin State Fair is home to great food and entertainment.
What are some of the top highlights at the Fair? Visitors love checking out the many available products for sale at the Expo Center and catching top music performances throughout the day and night. There are also plenty of rides for people of all ages, including the famed Giant Slide. When it comes to food, there is no shortage of excellent choices. Be sure to grab an iconic Wisconsin State Fair Cream Puff, a baked potato at the Wisconsin Products Pavillion, and the latest deep-fried creation on a stick.
Boating on Lake Michigan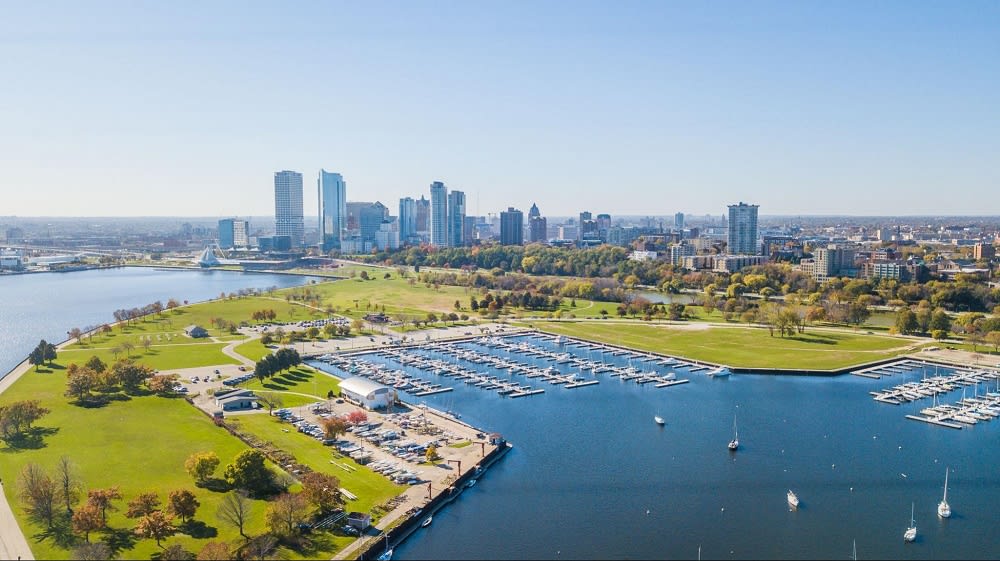 In addition to the many area festivals, summers are perfect for boating on Lake Michigan. Delight in the cool breeze as you take in breathtaking views of the skyline and the water. When fireworks are launched downtown, you can get one-of-a-kind views while out on the lake. Avid boaters can even join the Milwaukee Yacht Club, which provides numerous amenities for its members.
Milwaukee Art Museum
In all of Milwaukee, there is no sight quite as awe-inspiring as the exterior of the
Milwaukee Art Museum
. Designed to look like a bird fluttering above the top of the museum, the breathtaking Burke Brise Soleil wings open and close throughout the day.
Once you've entered the museum, there's plenty more to do, see, and experience. Visitors are treated to even more glimpses of the building's magnificent architectural features throughout various hallways and in the central reception area. Permanent and rotating exhibits are placed throughout the museum and feature up-close looks at renowned paintings, sculptures, etc.
Milwaukee Public Museum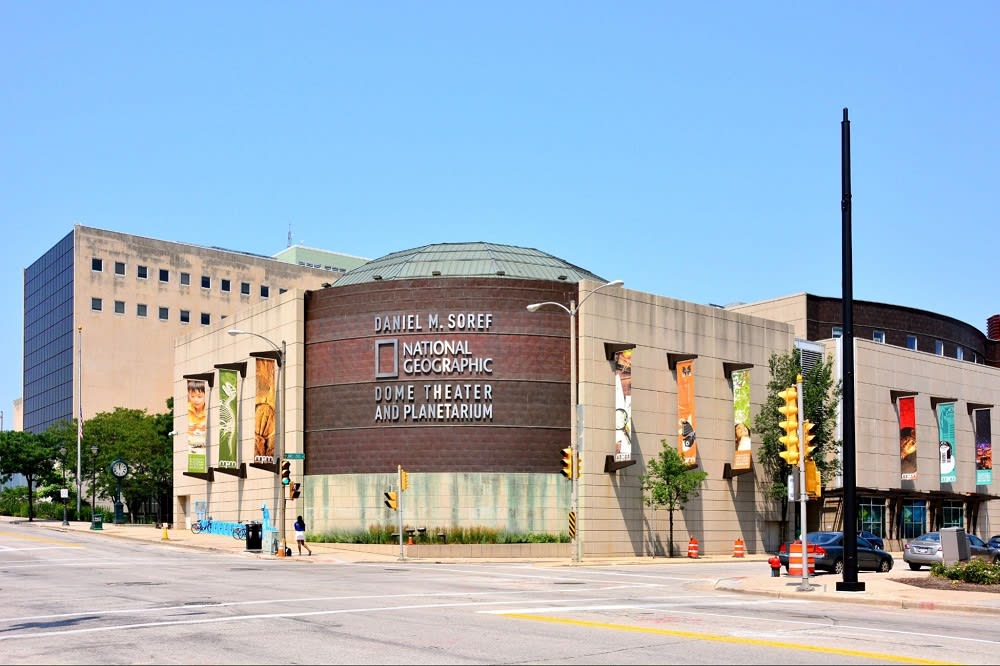 Avid museum-goers can continue exploring top-tier exhibits at the
Milwaukee Public Museum
. Serving as one of the most popular attractions in the city since 1882, this museum offers three floors of immersive educational experiences. It is also known for its exceptional visiting exhibits — many of which are traveling, nationally-renowned programs.
Visitors especially adore the Old Streets of Milwaukee walk-through exhibit. Get a firsthand glimpse at what life was like in the city's earliest days by exploring a replica of the buildings that once lined local roads. You can also learn more about the Costa Rican Rainforest, prehistoric life, various continents, and the life forms that exist in the ocean's depths.
Betty Brinn Children's Museum
In search of activities for your child? Downtown Milwaukee is also home to the Betty Brinn Children's Museum. Overflowing with hands-on experiences, your little one can enjoy hours of fun at this beloved Milwaukee attraction.


While all of the museum's exhibits are fun and educational, kids are particularly fond of the Home Town section. Here, kids can learn what it's like to be a grown-up by interacting with various "businesses" in a fun-sized city. Children can use a play ATM, go grocery shopping, join a construction site to build an eco-friendly structure, become a news anchor, and more.
Milwaukee County Zoo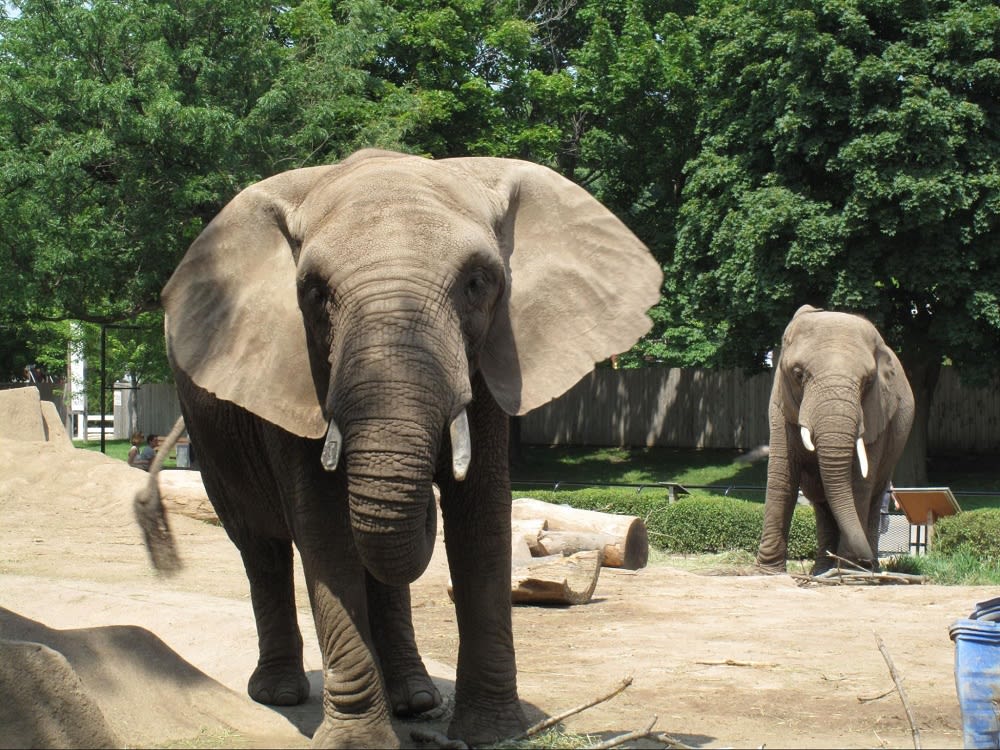 On the western side of the city, delight in a day of family-friendly fun at the
Milwaukee County Zoo
. Open year-round (only closing for Thanksgiving Day, Christmas Day, and New Year's Day), residents can enjoy the zoo whenever they please.
The Milwaukee County Zoo delivers an immersive experience for people of all ages. On top of the numerous animal exhibits, educational programs and festivals are held throughout the year. Enjoy delicious food and top local entertainment at Milwaukee A la Carte at the Zoo, go trick-or-treating at Boo at the Zoo, and get in the spirit of the holiday season during Wild Lights.
Try your luck at Potawatomi Hotel & Casino
Are you someone who enjoys an occasional trip to the casino?
Potawatomi Hotel & Casino
is a favorite destination among both locals and tourists.
Immerse yourself in a high-energy sensory experience when you set foot through the doors. Enjoy exceptional cuisine at one of the casino's restaurants, or try your luck at bingo, table games, poker, and more.
Attend a concert at The Rave/Eagles Club
For decades,
The Rave/Eagles Club
has been a top place to see major national music acts. Located just off the Marquette University campus in Downtown Milwaukee, this venue is a trendy place to attend concerts, especially during the colder months.
The above list is a mere sample of what you can do in Milwaukee. Other noteworthy hotspots include Discovery World, the Harley-Davidson Museum, the Milwaukee Public Market, Pabst Mansion, Mitchell Park Horticultural Conservatory, Milwaukee Riverwalk (featuring the Bronze Fonz statue), and Veterans Park.


Need help finding your dream property in Milwaukee? Contact the experienced team with
Shar Borg Real Estate
to begin your search today.